About us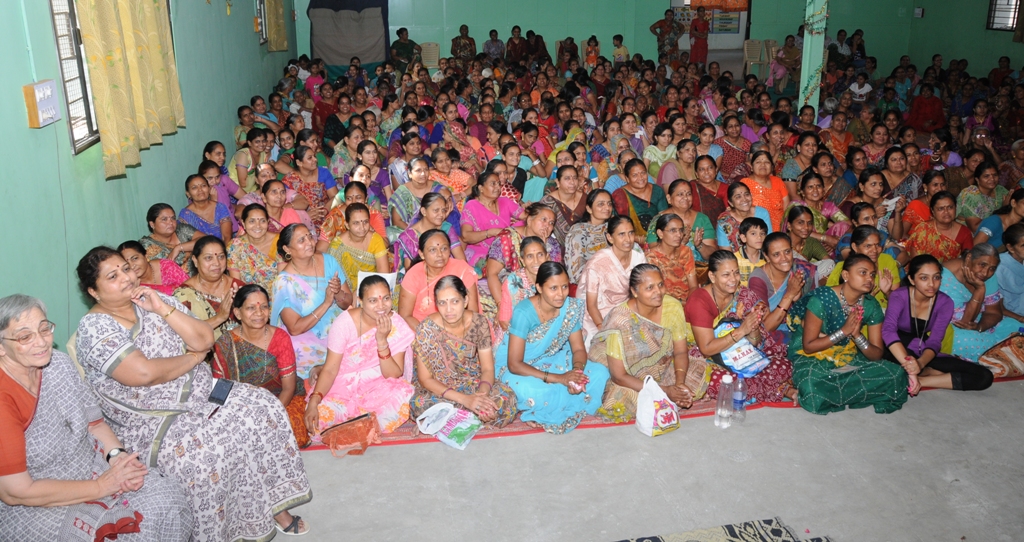 St. Mary's Mahila Shikshan Kendra aims to give maximum employment at just wages to the women of Gomtipur belonging to different social, cultural and religious groups. One of the results of working together as a group in the Centre is a natural bonding of the women as one body.
St. Mary's Mahila Shikshan Kendra concentrates mainly only on Hand Embroidery in cotton. Using their indigenous craftsmanship, these women immigrants produce high quality mirror work embroidery in traditional designs and colours. Our articles like cushion covers, letter boxes, bags, purses, bed spreads, table cloths and other Christmas decorations as well as "Articles to wear" have traveled all over the world.
By adhering to very high standards of quality control, we try our best to inculcate in them a deep sense of self-respect and integrity of character, earning their own hard earned wages without any trace of a demeaning pity or condescension, thus bringing them in touch with their own basic human dignity. Besides their rightful wages, all surplus profits or Producer Dividends are shared with all the women.
We achieve this by imparting professional skills in embroidery and stitching through formally recognized 2 year Government courses. This helps them procure a gainful employment in terms of income as they prepare Third World Handicrafts for the Indian and the overseas market in our Centre.
Our Identity
St. Mary's Mahila Shikshan Kendra, is a non profit Women's Handicraft Organization run by the Dominican Sisters of the Rosary in Gomtipur, Ahmedabad since 1970. We are committed to the Development of the economically and socially marginalized Women in our area, Gomtipur, a slum pocket of Ahmedabad. An option for the poor, being our guiding principle, we live, identify and work with the poorest sections of society, in order to restore them to their rightful place in society.
Our Clients
Our buyers include well known Fair Trade Organizations like Traidcraft-UK., Ten Thousand Villages – USA, Canada, CTM (Altromercato) Italy, Trade Aid- New Zealand, Oxfam Australia Trading, One Village, UK, SERVV International- USA, Press Alternative Japan.
Other Activities
Since we also have a dispensary, a maternity clinic and Medical center called 'St. Mary's Nursing Home', we conduct health programmes, saving schemes, loans especially for the educational and health purposes, government recognized course for women in sewing, embroidery and Fashion Designing and finally educational scholarships for their children. We are alert and ensure that the women send their children to school and educate them and avoid child labour. In many cases when the women are incapable of paying the fees, and educating their children especially the girls we help them by paying their fees etc.
Finally, we are Legally a charitable Trust called "St. Mary's Nursing Home", under which the above mentioned activities are carried on.
St. Mary's Mahila Shikshan Kendra

Rajpur, Gomtipur, Ahmedabad-380 021